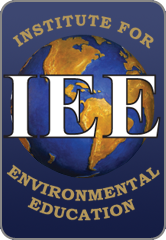 Thank you for visiting our web site. This privacy policy tells you how we use personal information collected at this site. Please read this privacy policy before using the site or submitting any personal information. By using the site, you are accepting the practices described in this privacy policy. These practices may be changed, but any changes will be posted and changes will only apply to activities and information on a going forward, not retroactive basis. You are encouraged to review the privacy policy whenever you visit the site to make sure that you understand how any personal information you provide will be used.
Collection of Information

We collect personally identifiable information, like names, postal addresses, email addresses, birth date, the last 4 digits of your social security number, and company affiliation and information, when voluntarily submitted by our visitors. The information you provide is used to fulfill our need to uniquely identify you both in our training services and also to meet government agency requirements to provide course certificates. For example, the Environment Protection Agency requires a home address and date of birth. All the above information is stored in our secure database and accessed only through secured server processes (i.e. not your client computer).
When students have provided us with information regarding their company/employer association, their particular company necessarily has secured access also to their personal information through our web site, necessarily.
The information we collect is used to fulfill federal and state agencies training requirements and to fulfill your specific request for course certifications. Unless we ask and you give us permission, we will not use your personal information in another manner.
As is true of most internet services, we gather some additional information automatically and store it in our secured database. This information may include Internet Protocol (IP) addresses, browser type and language, Internet service provider (ISP), referring websites and applications, operating system, date/time stamp of logins and logouts, and pages you visit.
We use this information to administer the site, to understand and analyze trends, to learn about user behavior on the site in order to improve our training and consulting services. IEE does not and will not use this information in our advertising.
Distribution of Information

We may share information with governmental agencies or other companies assisting us in fraud prevention or investigation. We may do so when: (1) permitted or required by law; or, (2) trying to protect against or prevent actual or potential fraud or unauthorized transactions; or, (3) investigating fraud which has already taken place. The information is not provided to these companies for marketing purposes.
Disclosure to Third Parties

IEE takes the security of your personal information very seriously. Personal information is not and will not be shared with third parties for their marketing or any other purpose.
Protection of Personal Information

To make sure your personal information is secure, we communicate our privacy and security guidelines to IEE employees and strictly enforce privacy safeguards within our company.
Service Providers

IEE shares only the necessary personal information with companies who provide our banking services and related only to your credit card purchases. We do not store in our databases your credit card number. These companies are obligated to protect your information and may be located wherever IEE operates.
Others

It may be necessary − by law, legal process, litigation, and/or requests from public and governmental authorities within or outside your country of residence − for IEE to disclose your personal information. We may also disclose information about you if we determine that for purposes of national security, law enforcement, or other issues of public importance, disclosure is necessary or appropriate.
We may also disclose information about you if we determine that disclosure is reasonably necessary to enforce our terms and conditions or protect our operations or users. Additionally, in the event of a reorganization, merger, or sale we may transfer any and all personal information we collect to the relevant third party.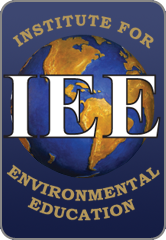 Commitment to Data Security

Our website is secured with an SSL Certificate. SSL Certificates are small data files that digitally bind a cryptographic key to an organization's details. By having this installed on our web server, it activates the padlock and the https protocol and allows secure connections from our server to your browser. This also ensures secure credit card transactions, data transfers and logins.
When you signup with an online account with us, we encrypt the password you provide us with is before storing it in our secure database. The password you re-enter is again encrypted to test if valid.
Your personally identifiable information is kept secure in-house with IEE as well. Only authorized employees, agents and contractors (who have agreed to keep information secure and confidential) have access to this information. All emails and newsletters from this site allow you to opt out of further mailings.
Access to Personal Information

You can help ensure that your contact information and personal information is accurate, complete, and up to date when logging in to your account through our secure login and updating it personally.
When accessing or updating your personal information we use the most secured programming processes, i.e. prepared statements which protect against malicious attacks.
For any personal information we hold, we will provide you with access for any purpose including to request that we correct the data if it is inaccurate or delete the data if IEE is not required to retain it by law or for legitimate business purposes.